Storage Canary Wharf e14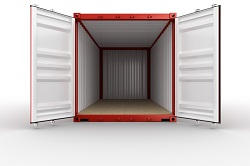 If you're in the Canary Wharf area and looking for premium yet cost-effective storage services, then Canary Wharf Removals can provide the perfect solution. We are one of the leading self-storage providers in the region, offering a secure and convenient way for customers to store their goods. Whatever it is that you need to store, we have a variety of options to suit your needs and budget. From small business goods to personal possessions, our storage facilities are secure, clean and accessible whenever you need them.

Our Canary Wharf storage units come in various sizes ranging from 5sqft to 15sqft. You can choose a size that best fits your requirements so that you don't end up paying extra. Our staff will help you decide which size matches your needs perfectly. We also offer flexible rental contracts, so you can choose how long you'd like to use our storage facility. Whether it's just for a month or a longer period of time, we'll have something for you. And if your circumstances change suddenly over the course of time, we'll be there to accommodate your adjustment in no time.


Storage Services at Canary Wharf Removals

At Canary Wharf Removals we understand that sometimes people require additional space to store their items in between moves or relocations. That's why we always strive to provide the highest quality storage solutions for our customers in the Canary Wharf area. With us, customers have access to our secure warehouse with 24/7 CCTV surveillance. Our staffs are available seven days a week and they are always ready to make sure that whatever items our customers put in storage remain safe and sound while they wait for them.

We also provide packing materials such as boxes of different sizes and covers designed specifically for furniture or other items that may need further protection during transportation or storage. If you need assistance with loading the van or packaging your items, our experienced workers will be able to help you out with that as well. In addition, they all have experience with loading and unloading of bulky items or heavy objects, so you don't have worry about lifting any of those heavy packages yourself!

If you need any help moving from one property to another, we also have a comprehensive removal service. Our vans come equipped with trolleys, tools and all sorts of packing materials so there is no need for additional help when moving from one place to another. All this has been created with customer convenience in mind - so all you need is just call us on
and let us manage the rest!

Finally, please remember that if you're ever having difficulties accessing your storage unit due to an unforeseen circumstance, our security team has got your back! As mentioned before, each site has its own 24/7 CCTV Surveillance system so there's no burglary risk at all - and what's more - should anything happen to your belongings during their stay in our warehouse; every single item is insured against theft, fire and water damage! So rest assured knowing that wherever your things go - they'll stay safe until they return home!

At Canary Wharf Removals, we guarantee competitive rates along with unbeatable customer service from start to finish ensuring our clients get the most out of their self storage experience! So what are you waiting for? Get in touch today at
and let us take care of all your self-storage needs!