Canary Wharf Removals e14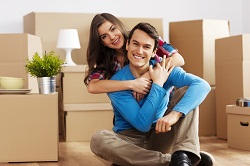 Relocate Your Home Easily
We at Canary Wharf Removals understand that relocating your home is an important and stressful task, involving a lot of effort. You need to organize, pack, transport and store your furniture and belongings in the safest possible manner. This means that your items are safe from any type of damages during the entire operation. As a professional relocation service provider, we know exactly how to make this happen, taking into account all concerns our customers may have.

From packing your items to loading them into our van, our team of highly experienced professionals will take care of everything for you. We bring all the necessary equipment with us, so that transporting your items is done in the most secure way and without increasing their chances for damage. Paired with our insurance policy coverage, you can be certain that you are making the right choice when hiring Canary Wharf Removals for your Canary Wharf removals E14.

Professional Movers To Help

Whenever you are faced with a relocation process, it's best that you let professional movers do their job as they know best how to handle this process efficiently and with minimal risks. Our professional movers have been trained especially for this purpose and they can work even during the weekends or holidays, depending on availability. They are equipped ready to go and help you relocate whenever it's needed.

However, if something is not going according to plan or one of your belongings ends up damaged during transport, then rest assured as our contractual insurance will cover all repair costs or compensate for its replacement through our third-party insurers. We take great pride in being able to offer these additional services apart from our removal services which allow us to guarantee total customer satisfaction when it comes to Canary Wharf removals E14.



Comprehensive End-To-End Service

With Canary Wharf Removals, you will benefit from a comprehensive service which includes planning the move well in advance and estimating the volume of items for relocation up front. We also provide useful packing tips to guide you through this process and make sure everything is organized properly before moving things around. If requested, we also provide storage services while you prepare for the move, making sure there is one less problem on your plate when starting out.
As soon as everything is set and packed up safely using bubble-wrap protection or other additional materials such as blankets – it's time for us to take over! Depending on the size of your property, we may need more than one van but don't worry as we plan everything long before arriving at your house so that there are no unpleasant surprises down the road once we arrive at the new place.

Once arriving at the new location, we start unloading items piece by piece while taking special care not to cause any damage during transport nor when placing items back inside shelving units or closets – extra attention must be taken when handling electronics or fragile materials such as glassware goods. Once concluded and after confirming that everything arrived intact, our removers will leave feeling contented knowing that another successful relocation has been achieved!

So if you're looking for reliable professionals to help manage your next move, call us today or get a free online quote from our website! Let Canary Wharf Removals put its knowledge and experience at your disposal when organizing a successful Canary Wharf Removals E14 operation!